ICCO is committed to the economic empowerment of girls survivors of sexual violence through gastronomy
There are more than 4 million Venezuelan migrants and according to UN data, this figure is forecast to increase to 5 million by the end of 2019.
1,408,000 of them reside in Colombia, according to data recorded until June 30 by Migración Colombia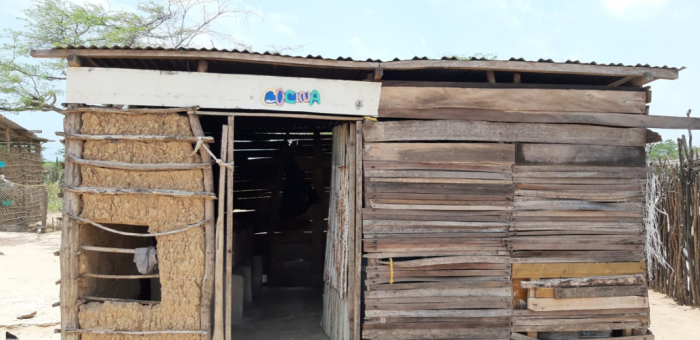 The political, economic and social crisis of Venezuela in recent years has meant an increase in migration to Latin American countries, mainly to Colombia, where hundreds of people cross the border daily. Most of them in conditions of illegality and insecurity; the transfer is made by foot or in chartered vehicles from border cities or from the interior of Venezuela. Many Venezuelan children travel in the company of their neighbors and when they arrive in Colombia they are abandoned, left in temporary shelters or with supposed relatives. Likewise, migrants must cross the border where there is a presence of armed groups. This situation has increased the context of vulnerability of both the population of the border municipality of La Guajira and the migrant population in Colombia, especially in girls and adolescent women who are exposed to commercial sexual exploitation (payment in money or in kind in exchange for exploit them sexually).
ICCO Cooperation has generated an intervention model for young people in vulnerable contexts that combines Manq'a gastronomy schools with the Vuela Libre Program for prevention and care of children and adolescent victims of commercial sexual exploitation. During the 2019-2020 period, ICCO together with KIA will implement the project 'Generating economic opportunities and life projects for young people in vulnerable situations in La Guajira', which seeks to create a technical school of gastronomic training as a proper space fro capacity development , generating job opportunities for young people in vulnerable situations of the municipality of Riohacha in Colombia. Through this project, a specific specialized gastronomic technification curriculum for fluctuating population will be established, taking into account their needs and particularities.
Thus, it seeks to benefit young people between the ages of 17 and 35, who are Venezuelan migrants, adolescents and young victims or at risk of commercial sexual exploitation and young victims of the armed conflict, giving them an opportunity to be trained in gastronomy with technical tools and soft skills that allow them to enter the workplace, empowering them economically. On the other hand, the project will involve young Wayuu indigenous people from Guajira, with support to community enterprises, through gastronomic training.
For this, a School of Gastronomy in Riohacha will be adapted, as a technical training option, a first group of students will be linked to the process of training by work skills in cooking, according to the needs of young people and the process will be accompanied of income generation for students of the school, by way of employment or entrepreneurship.